"running back" + "dirt on 'em" out now
"running back" and "dirt on 'em" single art | Image by Brayln Kelly | Download here
NASHVILLE, TENN. –  As rising country artist Ashley Cooke wraps her second consecutive tour with GRAMMY-nominated singer/songwriter Cole Swindell, the female powerhouse shows no signs of slowing down, delivering two brand-new songs to fans, out everywhere now. Showcasing her signature style that embraces the energy of pop and depth of country, Cooke's "bold vocals and authentic songwriting" (CMT) are on full display in fresh new releases "running back" and "dirt on 'em."
"running back" – co-written with Emily Weisband and Will Weatherly – finds the singer wondering what could've been with her high school sweetheart, admitting she'd still come "running back" to the football star that once had her heart. The playful track drops today after its nostalgic "Friday Night Lights" inspired music video premiered live on YouTube. Watch here.
Penned by Cooke and hitmakers Jessi Alexander and Alysa Vanderheim, "dirt on 'em" finds the vocalist admitting and admiring her type; a guy that's rough around the edges with a reputation to boot. "I ain't afraid of a little whiskey stain / On your name going round this small, small town," Cooke sings.
The double shot of new music comes on the heels of Cooke's packed fall schedule which saw debuts at the Grand Ole Opry and back-to-back sellouts at Nashville's historic Ryman Auditorium. Marked with "superstar potential" (CMT), Cooke's year of bucket list firsts also included a national television debut on ABC's "The Bachelorette' in July, kick-starting the upward trajectory of her current single "Never Til Now" at terrestrial radio. After securing the No.1 spot on SiriusXM The Highway's Hot 30 Countdown, the "romantic hit" (Good Morning America) about finding your soulmate when you least expect it continues to resonate with fans nationwide, nabbing a spot in the Top 50 on the Country Aircheck/Mediabase charts at country radio.
In August, Cooke ushered in a new chapter of music following her 2021 debut project Already Drank That Beer, dropping back-to-back releases "getting into" and "back in the saddle." As the Spotify Hot Country Artist to Watch finishes up her biggest year yet, fans can expect more exciting announcements from Cooke in the coming weeks.
ABOUT ASHLEY COOKE:
With Big Loud / Back Blocks Music country artist Ashley Cooke, it's best to know what you're getting into – because this emerging star is the definition of more than meets the eye. A graceful exterior matched by a casual-cool nature. Skillfully crafted lyrics and a knack for unforgettable performance. Effortless vocal beauty and a bold sense of internal grit, freely mixing it up with the boys while she rallies the girls. And most important, a passion for capturing the magic between heartbeats, each moment as unique as she is. Still early in her journey, being herself has already served Cooke well. It's led to chart climbing hits like "Never Til Now" with Brett Young, national TV appearances on ABC's The Bachelorette, tours with Cole Swindell, Jordan Davis and more.
Hailing from Parkland, Fla. and moved by emotional hit makers like Taylor Swift, Rascal Flatts, Kelly Clarkson and more, Cooke embraces the energy of pop and depth of country, writing her first song by age 11. Cooke moved to Nashville at 18 and attended the prestigious Belmont University – but unlike so many others, she did not study music. After entering the schools revered Country Showcase on a whim and winning, Cooke decided to pursue music for a year. When the pandemic had other plans, Cooke went to TikTok where she built a thriving fanbase, writing and sharing country music on her own terms – and in many ways, she's still putting melodies to her journal entries today. Vivid and emotionally pure, her sun-kissed blend of two-lane pop is often inspired by true tales of love, loss, and living, matching raw relatability and deeply addictive hooks.
# # #
Media Contacts
Olivia Hanceri + Lexi Howder | OH Creative
olivia@theohcreative.com, lexi@theohcreative.com
Jess Anderson + Mackenzie Pepper | Big Loud Records
jess@bigloud.com, mackenzie@bigloud.com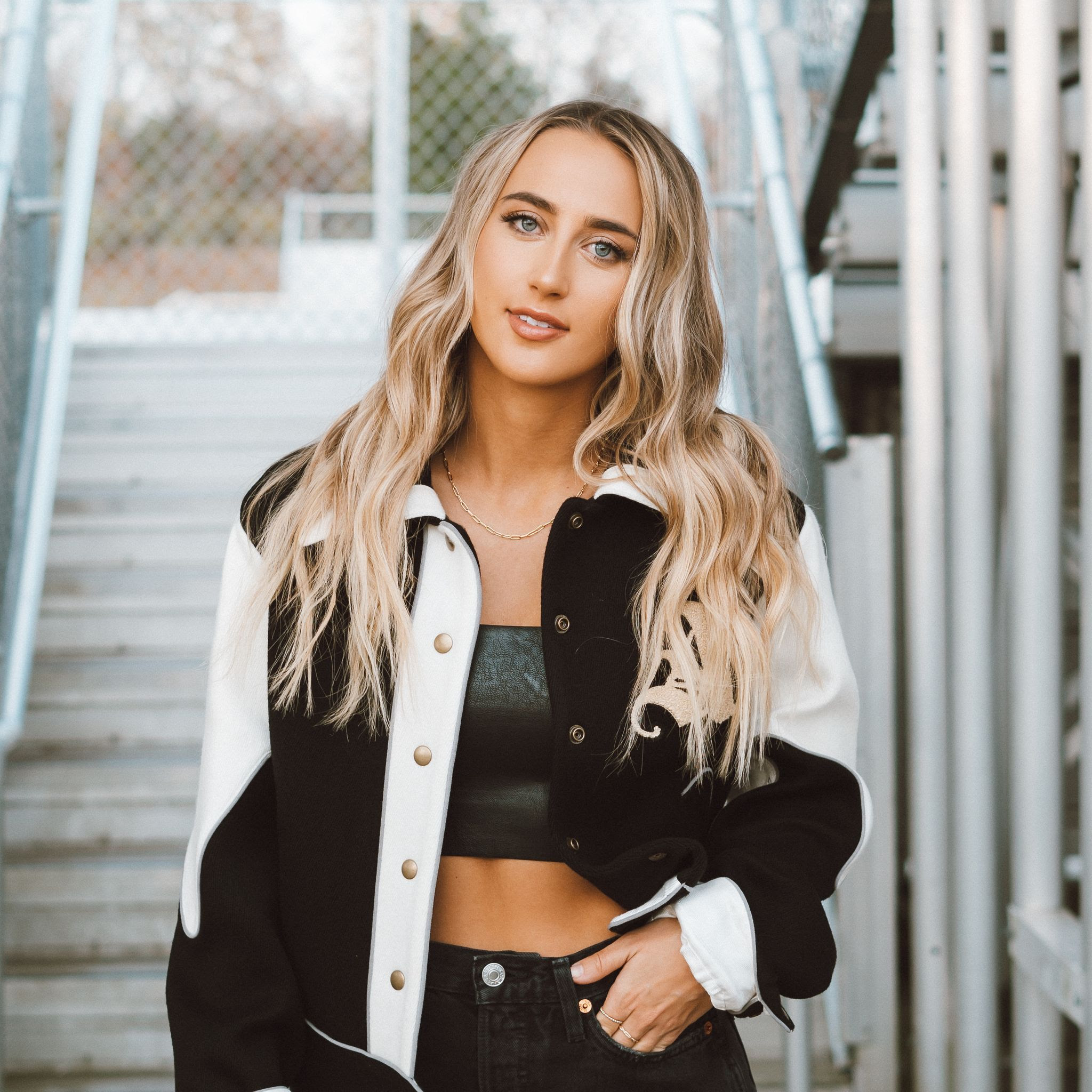 Ashley Cooke | Image by Brayln Kelly | Download here
RETURN HOME